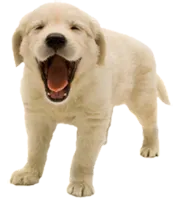 When you are looking for a veterinarian, you should be able to count on superior care and excellent service. We at Premier VetCare in Smyrna TN, have assembled an expert team of veterinary professionals to bring you the best possible healthcare for your pet. We have a 6,300 sqft state-of-the art veterinary facility which is clean, comfortable, and efficient. Call 615-459-0802 to schedule an appointment and we will find a time that is convenient for you.
Twice a year, we recommend you should take your pet in for a check-up. This will include a full physical exam, and other wellness care needs. Our Doctors will check the health of your pet from head to tail, and you will be very happy you came to Premier VetCare for your pets health care needs.

Bring in any medical history you have of your pet when you come to our vet clinic. It's best to keep a journal of your pet's health throughout his or her life, including behavioral shifts. If you have something like this, share it with our team. If not, let us know everything that you think will be important. Our veterinarians can work with whatever information you have.

When selecting Veterinarians to join our practice, much consideration is taken to find staff veterinarians with different interest and expertise. Each of our doctors are experienced in general medicine, surgery, and wellness, but each also has special interests. Our doctors work to stay current and expand their knowledge in their areas of interest so that we can often offer opinions and care that rival more expensive specialty practices. Though our goal is to provide the widest range of services available in North Rutherford County, and to be an alternative to expensive specialty practices, occasionally your pet may need the opinion of a veterinary specialist. In some rare circumstances, our doctors will refer you to a specialist who has advanced expertise in areas such as internal medicine, surgery, neurology, or dermatology.
Below are links to our trusted specialty practices.
University of Tenneesse College of Veterinary Medicine
Blue Pearl Veterinary Services
Veterinary Ophthalmology Services
In House Specialist: