Dr. Mike Hatcher, DVM
Owner/ Hospital Administrator
Voted as a Favorite Veterinarian in 2018, 2019,2021 and a Finalist in 2012 & 2014 Rutheis awards.

Dr. Mike Hatcher grew up here in Smyrna, TN. His family moved to Smyrna in 1980 when the area was not much more farm land. He graduated from La Vergne High School in 1993 and then attended Tennessee Tech University where he graduated with a BS in Animal Science. In 1996 he was accepted to the University of Tennessee College of Veterinary Medicine, where he graduated in 2001.
After graduation Dr. Hatcher worked in a multi-practice group in Clarksville, TN providing care to the pets of some of the service men and women of the 101st Airborne at Fort Campbell, Ky. In 2004, he and his wife, Stacey, opened Premier VetCare in its original location on Cedar Grove Road. There they worked together to set the foundations to what is now Smyrna's Premier Veterinary Care facility. The practice quickly grew from those humble beginning to the largest veterinary facility in North Rutherford county. Premier VetCare is now the largest locally owned and operated veterinary facility in Smyrna, and one of a few in North Rutherford county.
Dr. Hatcher's interest revolve around veterinary surgery, wellness, and allergy management. With his surgical experiences Premier VetCare offers one of the widest ranges of services in North Rutherford. Dr. Hatcher's surgical experiences include, General and Advanced Soft tissue, Orthopedic, and LASER surgery. As our lead surgeon we have been able to provide care to many pets that would other wise suffered with out surgery.
Dr. Hatcher became involved with Lincoln Memorial University College of Veterinary Medicine in the 2015. At that time he was invited to participate in a Clinical Affiliate Board, and since then been involved in advising and consulting on the schools clinical year. He is now on staff part time with LMU-CVM as their Nashville Hub Coordinator. In that role he oversees students and Clinical Affiliates in the Nashville and surrounding area.
Dr. Hatcher married another La Vergne High School graduate... Stacey Letson. Mike, Stacey and their 4 sons look forward to improving the level of healthcare in the North Rutherford County Communities where they were raised.
Dr. Laci Catron-Lowe, DVM
Medical Director / Staff & Externship Coordinator
Voted as a Favorite Veterinarian in 2015 & 2016, and Finalist in 2013 & 2014 Ruthies awards.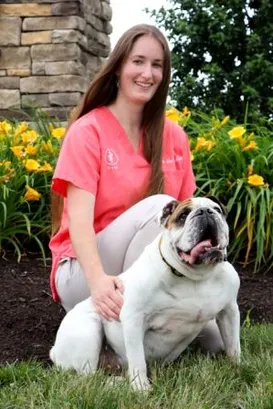 Dr. Stephanie Letarte, DVM
Associate Veterinarian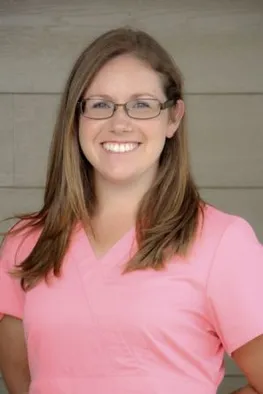 Dr. Caroline Johnson, DVM
Associate Veterinarian
Dr. Marry Stocks, DVM
Associate Veterinarian